Unconditionally Worthy Group Coaching
with Dr. Adia
Stop searching for your worth outside of yourself and start embracing your unconditional self-worth so you can experience deep peace and freedom in your life.
All while being guided step-by-step by a licensed clinical psychologist in a safe and supportive space for 3 months.

Does this sound like you?
You're feeling exhausted and overworked because you are everyone's go-to person in your personal and professional life. You're ready to start prioritizing yourself.
You've accomplished a lot in your life but still feel like you're playing small and you want to show up in a bigger and more aligned way.

There's a disconnect between how the world sees you and how you see yourself. You are your toughest critic.

You're tired of trying to use external things (professional accomplishments, your appearance, material possessions, etc.) to make yourself feel worthy because you know that doesn't work but you're not sure what to do differently.

Even though it looks like you have everything together on the outside, internally you know you're struggling with some self-worth issues and feel some shame about not having figured this out yet.

Whether you're single or partnered, you're longing for more connected, safe, and supportive romantic relationships but not sure what you need to do differently to make that happen.



The Unconditionally Worthy Group Coaching Program is for overworked high achieving professional women who are committed to their healing and personal growth, want to experience more joy and ease, and are ready to reclaim their power.
This is the best investment I've ever made in myself!
Before joining the program I struggled a lot with guilt and with feeling that I was not good enough or deserving of love unless I was perfect. I had a very hard time receiving love from people because I didn't think I deserved it. I didn't know how to be compassionate with myself and how to be kind and loving with myself.
Through the program, I learned that self-compassion is the key. My worth has nothing to do with what I do or I don't do. It's still there, it always has and it always will. I don't have to earn love from anyone, and I will never again force myself to earn my own love.

This is the best investment I've ever made in myself! I've enrolled in many courses, but nothing compares to how much this program has helped me. My relationship with myself has improved a lot. I see myself as worthy. I no longer feel guilty for my past mistakes.

A lifetime of thank yous may not be enough to express the gratitude I feel for Dr. Adia, for this program and for the wonderful people that shared this journey with me. You changed my life and I will always be grateful for that.
- Grisel, Former Unconditionally Worthy Group Program Member
Imagine a world where you experience deep peace and freedom…
You feel

free

as you move throughout your days because you are no longer held back by the mistakes and failures from your past and are

pursuing the life of your dreams.

You engage in work with

ease

, showing up and fully

sharing your gifts

because you no longer believe your worth is based on your work.

You are enjoying

connected loving relationships

with friends, family, and a romantic partner because you're no longer caught up in people pleasing and

you accept the love others give you.

You deeply

trust yourself

and use your

internal wisdom

to make major life decisions instead of anxiously searching outside of yourself for the right thing to do.

You experience

peace and joy

in your life knowing that you are worthy and trusting that

good things are coming to you

.
… With the support and encouragement to help you get there!

That's the life the UNCONDITIONALLY WORTHY GROUP COACHING will empower you to create.

Through this program you will:
Stop hustling to prove your worth

and connect to the true source of your worth within you.

Learn to be there for yourself no matter what

life brings through practicing self-compassion and releasing self-criticism.

Free yourself from the burdens of the past by forgiving yourself.

Yes, even for the things that still fill you with shame that you don't want to tell anyone about.

Learn to truly love and accept yourself

as you are and experience the power of unconditional self-love.

Build beautiful relationships

through learning to set boundaries, be authentic, and receive love.

Tap into your intuition

and learn how to use your internal wisdom to guide you to the life you most desire.
On a normal day you might find me supporting coaching clients with a whole lotta honesty (sometimes too much! 😆) and compassion, dancing 💃🏾 in the living room with my daughter 👶🏾, or snacking on extra dark chocolate 🍫. There's just something about the sweet, bitter, and hit of caffeine (and dopamine) that I can't resist (sounds kinda like life doesn't it?).
I'm loving my life right now; I have a healthy and supportive marriage, an amazing adorable daughter, authentic relationships with friends and family, and I'm using my 14+ years of experience as a clinical psychologist to help people build healthy relationships with themselves and embrace their unconditional self-worth. Most importantly, I'm happy and at peace with myself.
But, life didn't always feel this good to me…
Growing up, I was type A; front of the class, always had my homework done on time, work til midnight, type of person (kinda obnoxious, I know). But the thing is, even though I looked confident and put together on the outside, I felt stressed, unworthy, and unlovable on the inside.

Despite all my hard work, I brushed aside my accomplishments and focused on my mistakes and insecurities. No matter what I achieved, I still didn't feel good enough.

I was desperately searching for a partner in the hopes that if I met "the one" I would finally feel worthy.
As a result, I criticized myself constantly, didn't feel good about myself, and settled for what I could get in my work and relationships.

Can you relate?
My life changed when I stopped hustling to prove my worth and turned inward to connect to the true source of my unconditional self-worth worth.
This gave me a deep sense of peace as I trusted in myself and began to experience amazing things in my life including meeting my husband, having our daughter, experiencing financial abundance, and feeling fulfilled in my career.
Not only have I seen these changes in my own life, I have also helped hundreds of clients, most of them high achieving, type A people, just like you, embrace their unconditional self-worth. This in turn gave them the courage to pursue their big dreams and live life on their terms.
The Unconditionally Worthy Group Coaching Program is designed to help you live the life of your dreams.

This program will give you support and community on your self-worth journey to guarantee that you will come out of the program living from a place of unconditional self-worth.

Before you dig into the juicy details of the program, let's talk about who this program is for…
You've spent a lot of time seeking the approval and affirmation from others only to find that even when you get it, you still don't feel worthy.
You have accomplished many of the things you hoped for in your life (degrees, successful career, retirement savings) but you still feel unfulfilled, exhausted, and overextended.
You struggle with romantic relationships, desperately searching for "the one" to complete you and make you feel worthy. Even if you are in a romantic partnership you still feel like something is missing.
You have tried all of the self-help strategies, exercising, meditating, yoga, eating well, getting your home to look like a magazine (just one more throw pillow and then it will be perfect), but you still don't feel content and you're starting to think that the answer isn't out in the world but is deep within you, you just need some guidance to get there.
Does this resonate with you? If so, you are in the right place.
The Unconditionally Worthy course will give you the tools, inspiration, support, and guidance on your journey to embrace your unconditional self-worth and live a life of peace and fulfillment.
Efficiency is my middle name and just so that I don't waste any of your time I also want to be clear about who this course is NOT for. This course isn't for you if…
You're looking for a quick fix and aren't willing to do the work of looking at your beliefs about yourself and changing the way you treat and see yourself.

You're attached to blaming other people for your problems and don't think there's anything you can do to improve your life.

You're not willing to try new strategies and approaches to see if they work for you.
Are you still with me? Now that we got that out of the way, I'm excited to introduce you to…
"Ahhhhhhhh!!!!! I am so grateful!!!

I am healed. I actually said it out loud to my therapist yesterday morning. I am so proud of myself. I am feeling so free. So unconditionally worthy. Proud as heck. And so utterly grateful for the transformation I have gone through with your support and care.

I manifested my partner, the biggest loving heart. I know this is my partner for life and that I am so worthy of being loved and deserving to be tested well. I actually love myself now, fully for all that I am and treat myself with such care it can only be given out tenfold. I'm literally bursting with radiating light and I know others feel it. It's my true source I know I will never hold back or dim myself again. "

- Natasha, Former Unconditionally Worthy Course Member
Unconditionally Worthy Group Coaching
The *only* step-by-step 3 month group coaching program that teaches you specific strategies to help you fully embrace your unconditional self-worth and provides a community of like-minded folks to support you on this journey.
So that you can start living life for yourself and experience the peace, joy, and fulfillment you've been longing for.
Here's what it includes ...
The Unconditionally Worthy Course
7 powerful module that guide you step-by-step through the exact mindset-shifts and practices that will help you embrace your unconditional self-worth.
You get immediate access to module 1 when you enroll and subsequent modules are released throughout the program to reduce overwhelm.

You receive lifetime access to the course to support you in returning to the lessons as much as you need.
3 Months of Weekly Live Group Coaching Calls on Zoom
The group coaching calls will be a supportive and transformative space where you can receive live coaching from me, get all of your questions answered and connect with other group members.
The theme for the calls will focus on the modules of the Unconditionally Worthy course. There is ample time built into the program to allow you to go through the course at your own pace.

1 individual coaching call

The individual coaching call will enable you to dive deep into any self-worth challenges or stuck points you are experiencing.
Dr. Adia will check in with you and help you problem solve and identify strategies to help you move forward in an empowered way.

The individual coaching call will be available starting mid-way through the program.

Module 1: The True Source of Your Worth
You will uncover what's keeping you from feeling worthy and begin to connect to the true source of your worth.
Highlights:
Write your self-worth story so that you can finally understand the source of your feelings of low self-worth.

Dismantle the conditions you have placed on your self-worth so you are no longer stuck waiting to feel worthy.

Connect with the true source of your worth so that you will stop looking for your worth in all the wrong places.

Have a clear, exciting, and inspiring vision for what your life will look like when you know you are worthy.
Module 2: From Self-Criticism to Self-Compassion
Self-criticism is both a cause and result of low self-worth and self-compassion helps us to connect with our unconditional self-worth.
You will learn practical strategies to release your inner critic and begin practicing self-compassion, which will increase your self-trust and be resilient in the midst of challenges.
Highlights:
Find freedom from the inner critic that has been holding you back.

Experience the power of self-compassion through applying simple practices that you can use on a daily basis.

Develop a healthy and supportive relationship with yourself.
Module 3: Free Yourself from the Past through Self-Forgiveness
One of the biggest barriers to knowing we are worthy is holding on to mistakes we've made or failures we've experienced in the past. Forgiveness is a powerful way to release the burdens of the past and finally move forward.
Highlights:
Experience the transformative power of self-forgiveness.

Learn how to forgive yourself for anything, even things you feel too ashamed to tell anyone.

Be free from burdens of your past so you can move forward freely.
Module 4: Learning to Love and Accept Yourself
Most of us feel we need to be different in some way in order to be worthy of love and acceptance and we are so focused on what we think is wrong with us that we overlook our strengths.
Highlights:
Let go of the belief that you should be different than you are.

Embrace yourself fully through identifying your strengths and accepting your quirks.

Identify personal self-love practices that you can engage in on an ongoing basis and return to whenever you need them.
Module 5: Learn to Receive Love and Cultivate Authentic Relationships
When we feel unworthy, we are more likely to settle for toxic relationships and block the love that others try to give us. You will dismantle these patterns in module 5.

Highlights:
Distinguish between healthy and toxic relationships.

Begin to release toxic relationships in your life.

Build healthy, supportive, and authentic relationships.

Learn to receive love and open yourself up to healthy, loving relationships.
Module 6: Let Your Internal Wisdom Guide You
When we feel unworthy, we have a hard time trusting ourselves. This leaves us following our fear and anxiety and constantly searching for the expert outside of ourselves who will lead us to a happy and successful life. The truth is that you have a wealth of wisdom inside of you.
Highlights:
Tap into the power of your intuition through simple daily practices.

Use your internal wisdom to guide your life decisions.

Identify your deeply held values through a powerful experiential exercise.

Get clear on what your values look like in action and use them to be bold and courageous in your life.
Module 7: Re-Write your Self-Worth Story
By the 7th module of the course, you will have experienced powerful transformations in how you see and relate to yourself and this final module is aimed at helping you capture this journey through writing and reflection.
In this final module, we will cover how to keep your self-worth journey going by continuing to practice and apply the strategies and concepts you've learned to your life as you move beyond the program.
Highlights:
Have a beautiful story of your self-worth journey.

Know exactly how to continue using all that you have learned in the course through the rest of your life.

Acknowledge your connection to your unconditional self-worth.

Feel proud and inspired of how you have grown!
Here's what you need to know to know about believing you are unconditionally worthy.
You are already unconditionally worthy, you just have to start believing it and living that truth.
You may wonder if you are truly worthy, and fear that something you've experienced in your past, a mistake you've made or failure you've gone through counts you out of unconditional self-worth. I've been there, and I know how painful it is to believe you're unworthy.
It doesn't matter how many decades you've spent believing you're unworthy, it doesn't matter what you've done in your past, this program will help you to start seeing yourself and living your life from a place of worthiness.
The Unconditionally Worthy Group Coaching Program guides you to do so much more than just affirm your self-worth. It uses evidence-based strategies to support you in making powerful changes in your life to help you truly embody your unconditional self-worth.
I am worthy-period.
I could go on for days about my personal transformation after choosing to work through the Unconditionally Worthy Program with Dr. Adia here are the top four descriptors of my personal, transformational experience.
REST. I am resting now, because I am worthy-period. Worthy not because of anything I have done or will do. I am worthy for the simple fact that I exist. Since completing the Unconditionally Worthy Course, I have rested a rest that I have never known before. I just have a rest in my soul. I can rest without guilt.
GRACE. Grace comes from the Unconditionally Worthy Course. When I realized that I am deserving of grace, my entire game changed. The more effective and kinder voices in my head stepped up to work with me and support me.
RISK & PRIDE. I felt that so much of the rest of my life depended on what I believed I would gain by committing to the process of the Unconditionally Worthy Course. I was right. The best way to describe my transformation while going through and after this program is to explain that my emotional landscape had been tilled, weeded, and given nutrients. I am the thriving garden, and I feel a peace that I have never felt in my entire life.
Applying to this course and committing to the work in the modules and the commitment to showing up for myself and my cohort is one of my greatest sources of pride thus far. A pride that far outweighed any accomplishment, goal reached, or anything reward to come. I invested in my healing.
TRUST. I trust myself. I trust myself to take care of myself beyond survival. This relieves me from living in constant fear, tightness, and overwhelm. I trust myself in each small moment because of the Unconditionally Worthy program. I feel a peace in my soul that I feel worthy and deserved to own.
Thank you, Dr. Adia and my cohort, for a life-changing experience that is still changing my internal compass after the program has ended.
- Diyah, former Unconditionally Worthy Group Coaching Member

When you enroll in the
Unconditionally Worthy Program you'll get:

3 Months of Weekly Live Group Coaching Calls

where you will receive support, guidance, and get your questions answered.

7 Powerful Modules

that guide you step-by-step in connecting with your unconditional self-worth.

Transformational strategies

that help you feel empowered and unstoppable.

A powerful foundation

for cultivating a healthy relationship with yourself and other people.

A bold vision for your life

and the self-confidence to pursue that vision.
You'll be given access to one new module at a time, so you have ample time to dive into the lessons and fully immerse yourself in the teaching from each module before moving on to the next.
I do this to ensure that you do not feel overwhelmed on this journey. Also, I created this course thoughtfully and intentionally so that each module builds on the one that came before.
I've also added these Bonuses to help you go even further in transforming your life!
Bonus 1
Private Facebook Group with other Group Members
This private Facebook group is only open to group members and will be a place to share challenges and wins.
What You'll Get:
Access to a private Facebook group where you can share your stories of growth and progress as well as your challenges.

Get questions answered and receive encouragement and support along your journey.

An opportunity to connect with other members of the course in-between Coaching Calls.

Answers and encouragement from Dr. Adia along the way.
Bonus 2

How to Set Healthy Boundaries Training
An exclusive training that helps you set boundaries so that you can truly live life on your own terms.
Here's what you'll get:
1-hour long training that you can watch or listen to on demand.

Actionable strategies to help you establish and maintain healthy boundaries.

Learn what gets in the way of setting healthy boundaries and how to overcome these obstacles.
Bonus 3

Preparing for the Relationship You Want Workshop
This workshop is packed with wisdom from my personal experiences with dating and my expertise from doing couples therapy and the advanced training I have received in couples therapy. You do not want to miss out on this!

Here's what you'll get:
1-hour long workshop that you can watch or listen to on demand.

7 actionable strategies to prepare you for the relationship you want or grow as a partner if you are already in a relationship.

Learn what gets in the way of healthy dating and relationships how to overcome these obstacles.
Bonus 4
7 Guided Meditations
A guided meditation for each module to help you to deepen your connection with your unconditional self-worth.
What You'll Get:
7 guided meditations that you can download onto your phone or other device and listen to as often as you would like.

These meditations will help you connect more deeply to the ideas and practices in each lesson.

Meditations that you can continue to use after the course is over.
Special Gift from Adia
7 Inspirational Quote Cards
These printable quote cards will inspire you throughout your journey in this course and beyond.
What You'll Get:
One quote card for each of the 7 modules.

These beautiful quote cards can be printed and put up in your home or saved as images on your phone or computer.

These quotes will encourage and inspire you throughout the course.
So why does this program work, when

nothing else

has?
No other program….
Specifically focuses on helping you embrace your unconditional self-worth.

Teaches research-backed strategies that will transform the way you see yourself and your life.

Supports you in building a healthy relationship with yourself and others.

Provides support and guidance from a licensed clinical psychologist with over a decade of experience.
When you sign up, you'll be backed by a risk-free 30-day guarantee.
The Unconditionally Worthy Program provides a step-by-step guide that will transform your life by helping you to overcome feeling stuck and live the life you most desire. Going on this journey will take COMMITMENT from you to learn, grow, and keep showing up for yourself. If you do this, I KNOW the investment you make in this program won't compare to the incredible benefits you experience once you are connected to your unconditional self-worth.
You are worthy of this investment in yourself AND I want to give you 30 days to try this program out to make sure it is a great fit for you. You will be able to go through the first 3 modules before the trial period ends.
If you have actively engaged in the program up to that point and don't feel it has helped you begin connecting to your unconditional self-worth, you can request a refund. I'll just ask that you show you've made a good faith effort to engage in the program and attend coaching calls up until that point.
I don't have to prove or earn my worth. I am intrinsically worthy.
" For so long I had been on this rat wheel trying to prove to others that I am worthy of their friendship, love, attention, energy and care. This is where Dr. Gooden course became such an essential part of my transformation, my awakening. It was a piece to my mental puzzle that I didn't even know was missing.
Working through the modules and meeting weekly with Dr. Gooden and the group was so eye opening. My favorite part of the program was having a community of other people going on this journey to self discovery. Additionally, having Dr. Gooden personally there with her profound ability to have that perfect balance of listening while validating and providing guidance and insight.
Through the course, I learned that I don't have to prove or earn my worth. I am intrinsically worthy. I am all those things that in the past I was outwardly trying to prove ALREADY and that the real work was in realizing that truly embracing my SELF WORTH. My biggest transformation is a true love and compassion for the person I am today. I have learned that all of the outward things, over committing, always saying yes, people pleasing at my own expense, just to prove my worthiness was and is unnecessary. I know now that I no longer need to be afraid of being true to myself and I have a greater appreciation for the positive relationships in my life and a deeper sense of how and when to let go of the toxic relationships that no longer serve me. Taking the course have been a true blessing, an awakening, a key to unlocking a freedom, a guide to creating my best self now!"
- Deanna K.
What Happens When You Apply
Step 1: Complete the application
Complete a brief application will help me to understand where you are currently on your self-worth journey as well as your readiness for the Unconditionally Worthy Group Coaching program.
Step 2: Schedule a Consultation Call with Dr. Adia
After reviewing your application, if it seems like you are a good fit for the program, I will send you a link to schedule a 30 minute consultation call with me. This will give you the opportunity to get answers to any questions you have about the program and get a feel for my coaching style.
Step 3: Enroll in Unconditionally Worthy Group Coaching
If we agree on the consultation call that the Unconditionally Worthy group coaching program will be a good fit for you at this time you will be provided with the link to enroll in the program. The next cohort starts on February 20, 2023!
"Adia and I have been friends since freshman year of college. She has always been considerate, thoughtful, outspoken and refreshingly honest. Sometimes I think it physically pains her to not tell her full truth. Whenever I need support or advice, she is always there to listen with an objectively critical and/or empathetically caring ear."
- Issa Rae, Actress, Director, Producer
I can't wait for you to experience how wonderful life is when you know you are unconditionally worthy.
I am passionate about guiding you on your self-worth journey because I know that believing you are unconditionally worthy will provide you with the foundation to live a life filled with the love, peace, and fulfillment that you've been longing for.
I have been where you are and I know what it feels like to be anxious, exhausted, and self-critical and I don't want you to be stuck in that place. I have experienced the incredible freedom, love, and abundance that comes from knowing I am worthy, and I want that for you too.

You may be wondering if you are worthy of investing your time, money, and energy into a program like this and might even feel a bit of guilt as you consider prioritizing yourself in this way. I believe you are worthy of investing in yourself AND when you take care of yourself you will be even better able to serve the people you love and the communities you care about.
I would love to have the honor of being your guide on this self-worth journey and even if you decide not to take this program, know that I still believe you are unconditionally worthy. Whatever path you choose to take, I hope it leads you to the life of your dreams and a deep knowing that you are unconditionally worthy.
With love,
Dr. Adia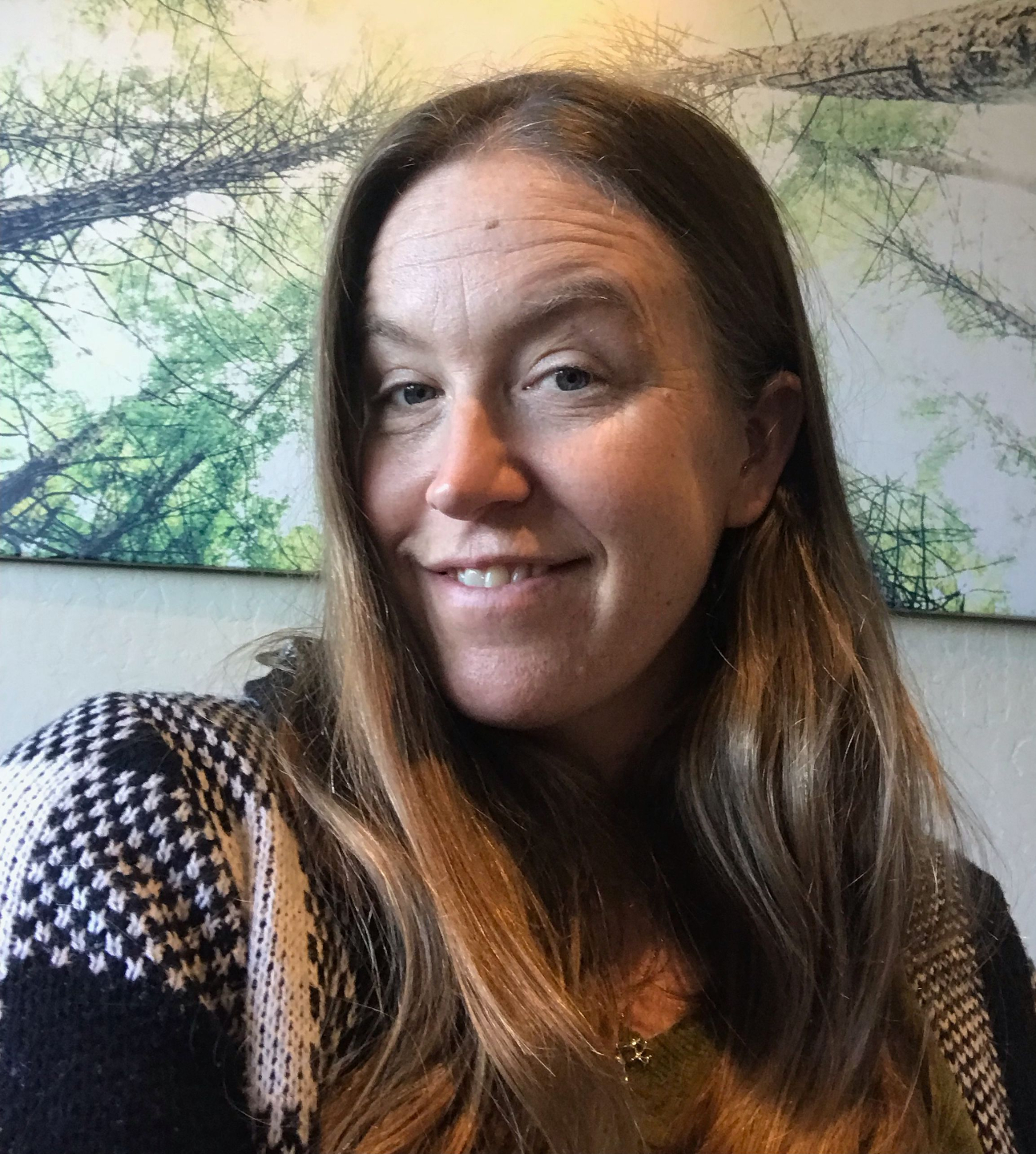 My sense of peace and wellbeing has expanded profoundly as a result of taking this program.
Self worth challenges have shown up in my life starting at a very young age. I was always people pleasing, always full of anxiety in social situations, afraid of being rejected, always hoping to be liked.

I learned a lot in therapy but there was something that it couldn't quite touch. I didn't take chances or put myself out there because I was sure I would be found to be just as unworthy as I felt I was. In group social situations I felt like the perpetual outsider looking in at other people connecting.
My sense of peace and wellbeing has expanded profoundly as a result of taking this program. I feel a sense of lightness, of calm, an ability to treat myself with compassion. I have begun to advocate for myself and set boundaries to support what I need. I can listen to my inner voice and trust myself to know what lights me up inside, and trust quiet stillness of my own deep knowing.
I am so thankful for Dr. Adia for her wisdom, her compassion, her grace and authenticity. It was her story that gave me the courage to acknowledge my own struggles and to find my way towards knowing my unconditional worth.
- Sarah, former Unconditionally Worthy Group Coaching Program Member
More Praise for the Unconditionally Worthy Group Coaching Program